Expert Local Pest Control Welwyn Garden City Services 
DBS checks – 24/7 services – all areas of Welwyn Garden City
Pests can ruin the beauty of even the most lovely town. When vermin invade, they spread disease and destruction, just like anywhere else. They create filth and can degrade the value of your home. Whether you're dealing with rodents, cockroaches, ants, or even birds, this problem should be handled straight away.
Pest Exterminators Herts employs a great team of exterminators. With our experience and expertise any pest control problem can be solved. With our help your home will quickly go back to its original pest-free state. You can breathe a sigh of relief knowing these creatures will never bother you ever again. The following page will introduce you to our pest control services. You'll learn what we offer and why we're the best pest control service in Welwyn Garden City.
Why you need a professional pest control company
Most pests prefer to operate in the dark. They come out after sunset and scavenge for food scraps and material to build their nests. Pests also prefer to live in dark, moist and out of the way places. These are often places where humans seldom go. For these reasons, it's often difficult to unearth pests. Quite often you may not even notice them until you have an infestation.
This is also why it's best to hire a professional pest control company, like Pest Exterminators Herts. The technicians who work for us have the expertise needed to track down even the wiliest pests. We dig them out, treat the area, and make sure they never return.
To make this process as easy as possible we operate around the clock Welwyn Garden City pest control. Our team is available whenever is most convenient for you. Whether that's late at night or early morning, our team will always take your call.
Customer centred pest control
Our approach puts the customer first. We make sure we start with a thorough inspection in order to ascertain your unique needs. Next, we draw up a complete plan for tackling the job. This plan will be explained and described to you. By doing this we help the homeowner understand exactly what is needed. You'll also be forewarned about what types of chemicals or treatments we're using in your Welwyn Garden City home.
Doing this allows us to do the job as swiftly as possible. In fact, almost all of our cases are completed in as little as 24 hours. Yes, in a single day, you'll be free of pests and back to normal. Compare this to other tradesmen who can takes weeks to finish the job. This speed of service also allows us to deal with large commercial clients.
Superior commercial pest control in Welwyn Garden City
Maintain standards with routine pest management 
Pest infestations may cause serious problems for your business. If your business is infested with pests, then these pests may pose a threat to customers and staff. The sad reality is that most pests spread serious diseases. In the event that someone becomes infected, then it's possible that you may be liable.
On top of all this, pests damage the reputation of your business. For people who run food businesses, such as restaurants and takeaways, this is especially important. You simply cannot afford to allow pests inside your Welwyn Garden City business.
The easiest way to handle this problem is with a pest control contract. With a contract Pest Exterminators Herts will visit your business from time to time and perform pest maintenance. This way your business remains hygienically clean and safe from pests. This is a set it and forget it solution and the easiest way to make the best use of pest control. Contact us today for more information.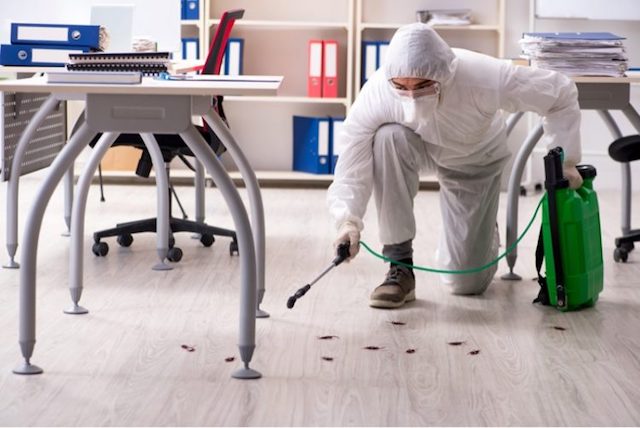 It's understandable if you're concerned about the impact our pest control methods will have on your business. We will endeavour to avoid disrupting it with our pest control Watford as much as we can. Once we have followed through on the plan of action, we don't just leave you without any support. We will carry out inspections in the weeks and months following removal to stop it happening again.
Pest Exterminators Herts provide:
Proofing your home against external pests (e.g. squirrels)
Removal of bee and wasp nests
Residential pest control
Extermination of insects through fumigation and/or gel application
Elimination of rodents (e.g. mice and rats) through treatments that avoid bad smells and help restrict the spread of disease
Bird deterrent and management programmes
Fox and other wildlife control
Inspections of property
Personalised consultancy
Heat Treatments
Businesses we can help:
Retail Outlets
Industrial Premises
Warehouses
Storage Facilities
Restaurants
Food Retail & Processing
Hotels
Bars & Clubs
Institutions
Hospitals & Medical Centres
Nursing Homes
Industrial Premises
Warehouses
Storage Facilities