Expert Local Pest Control Watford Services
DBS checks – available day and night – we cover all parts of Watford
Pests in your home may cause numerous issues. Not only do they cause damage, but pests also spread diseases. No matter what types of pests you have you'll need the help of expert pest control technicians. Pest Exterminators Herts can help you with any type of pest control in Watford.
Our goal is to get you back to normal as quickly as possible. We can assist you in keeping your home free of all pests. Read on to learn more about our services and what our team can do for you.
Get back to normal with effective Watford pest services  
Pests are active day and night. That being said, they are most likely to come out after dark. They do this because humans are sleeping, which means they can go about their business undisturbed. Unfortunately this makes some pests extremely difficult to get rid of. It's also for this reason that we offer day and night call out services throughout the entire area of Watford. Feel free to call us day and night. We will immediately rush to your property and deal with any pests that may be present.
At Pest Exterminators Herts we understand how disturbing it is to discover pests such as rats or cockroaches in your home. This is why we make every effort to eliminate these pests as quickly as possible.
We offer the fastest pest extermination in the area
The technicians at Pest Exterminators Herts are highly trained and experienced. We take the time to draw up a custom plan for each and every job we do. You'll be walked through this plan and will have a complete understanding of the process and what is going to happen.
In most cases our technicians are able to handle the problem in less than a day after initial call out. We are able to do this due to having multiple vans and technicians with decades of combined experience. And in addition to working with residential clients, we also service commercial businesses.
Customised regular commercial pest control in Watford
Maintain a healthy work environment
Pest infestations cause major headaches for business owners in the Watford area. Pests cause expensive damage to business they also spread diseases. Many of these are life-threatening and can severely impact the health of both customers and staff. 
Our technicians have extensive experience in treating commercial properties. With our help you can cleanse your property of all pests in no time at all. Our team will put together a custom plan for your business. Once this plan is implemented you will never have to worry about pests ever again. Not only that, you'll enjoy the feeling of pride that comes with a pest free business.
Instead of simply treating the symptoms of the issue, we discern the source of your problems. With our plan of attack these deep seated issues are eliminated. This ensures that pests never return in their previous numbers. 
Maintain your reputation
Ultimately, the presence of vermin can severely harm the reputation of your business. It puts off customers and may even lead to fines and the loss of business. You can avoid this by employing the services of Pest Exterminators Herts.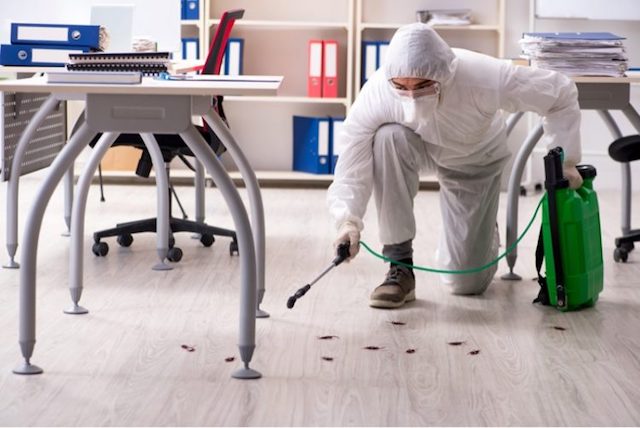 The bottom line is that all types of pests cause damage to your Watford business. This damage must be repaired and this can add up. With the help of you'll save money in the long run and safeguard the reputation of your business.
Pest Exterminators Herts provide:
Proofing your home against external pests (e.g. squirrels)
Removal of bee and wasp nests
Residential pest control
Extermination of insects through fumigation and/or gel application
Elimination of rodents (e.g. mice and rats) through treatments that avoid bad smells and help restrict the spread of disease
Bird deterrent and management programmes
Fox and other wildlife control
Inspections of property
Personalised consultancy
Heat Treatments
Businesses we can help:
Retail Outlets
Industrial Premises
Warehouses
Storage Facilities
Restaurants
Food Retail & Processing
Hotels
Bars & Clubs
Institutions
Hospitals & Medical Centres
Nursing Homes
Industrial Premises
Warehouses
Storage Facilities