Expert Local Pest Control Rickmansworth Services 
DBS checks – round the clock availability – all areas of Rickmansworth
If you're plagued by pests, don't give up yet! No matter how bad the infestation, there is always hope. This is especially true with today's advanced pest control technology. Right now, it's possible to eliminate almost any type of pests. It doesn't matter if you're facing cockroaches, ants, birds, squirrels, wasps or foxes. These pests are no match for our experienced technicians.
Pest Exterminators Herts is your one stop pest control company in Rickmansworth. We employ a team of highly trained and qualified exterminators. Our team has a passion for pest control. We want nothing more on earth than to free you from this problem. To learn more about our services, and why we're the best, here's an overview of what we do.
Our exterminators are trained to the highest standards 
Pests in Rickmansworth do not stand a chance against our exterminators. For many years now we have studied the ins and outs of pest behaviour. We have a deep and comprehensive understanding of how the most common pests behave. This allows us to predict their behaviour and track their movements. The pests have no way to hide and are completely outgunned.
Whether they're cockroaches, rodents, or wasps it doesn't matter. Our exterminators will enter your home, hunt them down, and make sure the pests never return. And because most pests work after dark, we offer a 24 hour service. This allows us to come in whenever is the most convenient time for you. It also allows us to operate when pests are most active – which makes catching them easier.
The fastest pest control service in Rickmansworth
We pride ourselves on also being the fastest pest control service in the local area. Pest control is almost second nature to our team of technicians. They have an intuitive grasp of your unique needs and what must be done in a particular situation. Call us right now for pest control in Rickmansworth and we will dispatch one of our vans to your front door in no time at all.
Our technicians at Pest Exterminators Herts will draw up a plan for eliminating the pests in your home. Once we get to work the problem is solved in only a couple of hours. This isn't like the old days where you had to fumigate the entire house and come back days later.
With today's advanced insect fighting technologies, the job is done in minutes. These weapons grade pest fighting techniques also allow us to service large scale commercial properties.
Commercial pest management for Rickmansworth businesses
Keep staff and clients protected from pest infestations
Pest infestations are a serious threat to any business. This is especially true if you run any type of business which is related to food. For example, restaurants and takeaways are constantly in danger. These businesses are invaded on a daily basis by rats, cockroaches, flies, and other pests.
This may lead to serious problems. Most of these pests carry deadly and serious diseases. This could utterly destroy your reputation. On top of that you have the risk to your staff and also shrinkage caused by pests attacking food stocks.
The way to solve this is with commercial pest control. Pest Exterminators Herts has the ability to service any type of Rickmansworth business. Our technicians will spray, fumigate, set traps and do whatever is necessary to keep your business free of pests. Do not allow your pest issues to grow out of control. Contact us now for a free consultation.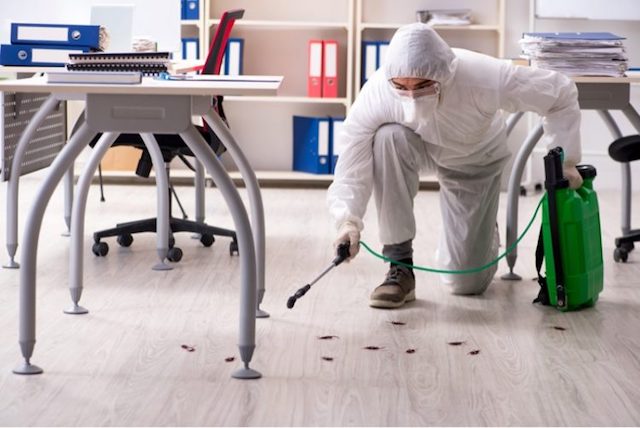 It's understandable if you're concerned about the impact our pest control methods will have on your business. We will endeavour to avoid disrupting it with our pest control Watford as much as we can. Once we have followed through on the plan of action, we don't just leave you without any support. We will carry out inspections in the weeks and months following removal to stop it happening again.
Pest Exterminators Herts provide:
Proofing your home against external pests (e.g. squirrels)
Removal of bee and wasp nests
Residential pest control
Extermination of insects through fumigation and/or gel application
Elimination of rodents (e.g. mice and rats) through treatments that avoid bad smells and help restrict the spread of disease
Bird deterrent and management programmes
Fox and other wildlife control
Inspections of property
Personalised consultancy
Heat Treatments
Businesses we can help:
Retail Outlets
Industrial Premises
Warehouses
Storage Facilities
Restaurants
Food Retail & Processing
Hotels
Bars & Clubs
Institutions
Hospitals & Medical Centres
Nursing Homes
Industrial Premises
Warehouses
Storage Facilities