Expert Local Pest Control Hitchin Services
DBS checked staff – 24 hour availability – operating across Hitchin
Pests are more dangerous than they seem. Vermin such as birds can completely destroy your roof, block gutters, and cause destruction. Rats can spread dangerous diseases and wasps will ruin your Summer barbecue. The point we're trying to make is that these creatures are far from harmless.
If you agree, then maybe it's time to hire our professional pest control company in Hitchin. Our skilled team of technicians has the know-how needed to wipe out insects, rodents and more. We can help you with any type of pest problem, no matter how hopeless the situation seems right now. For further details of our pest control services please read the page below.
Remove all pests with our effective services in Hitchin
The majority of pests are extremely difficult to get rid of. Pests such as ants burrow deep into the earth and can only be removed with specialised tools. Other pests, such as birds, will return to your roof over and over again. Then you have pests such as cockroaches, which take extensive cleaning and treatment to eliminate.
But with our twenty four hour pest control service, it's easier than you think. We cover the entire area of Hitchin and beyond. You're free to call us day and night for effective pest control. No matter how deeply entrenched the pests may be, our team has the experience needed to remove them. The fact is that pests can have an detrimental effect on your quality of life.
We get pest control right the first time
Whether it's bed bugs keeping you up at night, flies swarming around your kitchen or rats scurrying across your attic floor, all pests create some type of discomfort. But at Pest Exterminators Herts we've developed a reputation for fast, reliable and permanent pest control.
We pride ourselves on the quickest service possible. Within minutes of placing a call, our team will be dispatched to your doorstep. From there we will draw up a plan and walk you through it. The bottom line is that pests aren't something you have to put up with. Our team will toss them into the street and make sure they never return! And if you're a business owner, we're also available for commercial pest control.
Hitchin based tailor made commercial pest control
Keep your premises ship-shape with a regular contract
If you're a business owner then dealing with pests is simply a fact of life. It's something which you have to do, like paying your taxes and bills. If you agree, then Pest Exterminators Herts would love to do business with you.
We have a variety of solutions for Hitchin business owners. No matter what you need we have you covered. Whether it's monthly or weekly pest maintenance, pest proofing or fumigation. Or maybe you've experienced repeated pest attacks and would like to discover the source of this problem. Our team is available for any pest related problem you have. We also service all types of business from the tiniest shops to the biggest warehouses.
Don't let pests get the best of you!
If you're sick to death of dealing with pests then give us a call today. Remember, pests are far more dangerous than they seem. Pests cause damage which can amount to thousands of pounds. So let our Hitchin pest control experts help.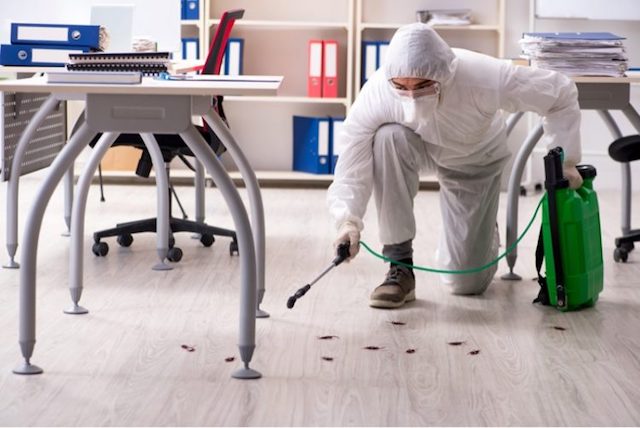 Not only that, they spread life altering diseases. Don't let insects like cockroaches hold your business hostage. You shouldn't have to put up with rats rampaging through your kitchen. Freedom is only a phone call away. Contact Pest Exterminators Herts today!
Pest Exterminators Herts provide:
Proofing your home against external pests (e.g. squirrels)
Removal of bee and wasp nests
Residential pest control
Extermination of insects through fumigation and/or gel application
Elimination of rodents (e.g. mice and rats) through treatments that avoid bad smells and help restrict the spread of disease
Bird deterrent and management programmes
Fox and other wildlife control
Inspections of property
Personalised consultancy
Heat Treatments
Businesses we can help:
Retail Outlets
Industrial Premises
Warehouses
Storage Facilities
Restaurants
Food Retail & Processing
Hotels
Bars & Clubs
Institutions
Hospitals & Medical Centres
Nursing Homes
Industrial Premises
Warehouses
Storage Facilities