Expert Local Pest Control Hatfield Services
DBS checks – available 24 hours – all parts of Hatfield covered
Pests are simply another problem that you'll one day have to deal with. If you're a homeowner this is something you must be aware of. Pests may invade at any moment and this can have serious consequences for you and your family.
Many pests are capable of causing structural damage to your home. These pests also carry highly infectious diseases. This can severely impact the health of your family, sometimes permanently.
These threats should be taken seriously, and if you agree with us, contact Pest Exterminators Herts today. Our highly experienced Hatfield team has the drive and determination to destroy your pests. With our state of the art equipment pest control is fast, efficient, and as easy as ABC. If you'd like to learn more about what we do, then carry on with the page below.
Pest control in Hatfield that works
The problem with pests is that they are extremely insidious. Due to their small size, they are able to enter through even the tiniest crack. Once inside your home they begin to feed from areas such as your kitchen and dining room. They then breed and multiply by the thousands. What's more, most pests only come out at night and this means you may be completely unaware of their presence. By the time you realise there are pests in your home it's too late to do anything.
At this point you're going to need the services of a pest control company. Pest Exterminators Herts is willing to do the hard work required to get things back to normal. We are available whenever you need us. Whether it's in an emergency, far past midnight, or before the sun rises. Our Hatfield pest control technicians are standing by to exterminate your pests. It doesn't matter how big or small your problem, our team wants to work with you.
High quality pest control you can rely on  
We employ a number of pest control methods. These includes things like pest proofing. We will thoroughly examine your home from top to bottom, and discover where the insects are getting in. We can also fumigate your home if that's what is needed. The technicians at Pest Exterminators Herts also employ high tech methods like heat treatments.
This is a technique which utilises heat to kill insects. It's also one of the most effective pest control methods known to man. The reason why heat is so effective is simple: no living creature can withstand extreme temperatures.
By pouring superheated vapour into the affected areas, all insects are killed. This includes eggs and larvae, meaning there is little chance of the problem returning. And if you're a business owner we can use the exact same technology in your Hatfield shop or restaurant.
Effective commercial Hatfield pest management
Keep your business, staff and customers protected from pests
Anyone who owns a restaurant will know about the importance of pest control. Allowing pests to take hold in your business may have serious consequences. Many pests are capable of spreading serious diseases. They can make your customers ill and this will negatively affect your reputation.
Pests can also lead to visits from the health inspector. This may result in fines and even the closure of your business. Not only that, pests can also cause the loss of thousands of pounds of stock. Pest control isn't only important for food related business. If you manage a warehouse or shop, pests can also affect you negatively. Don't become a victim of pests! Contact us today for the best pest control in Hatfield.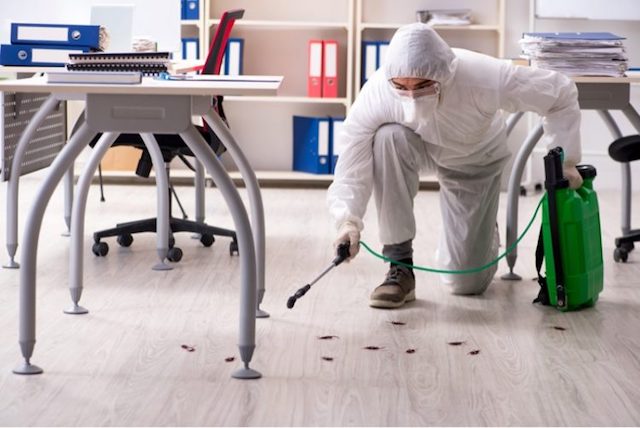 It's understandable if you're concerned about the impact our pest control methods will have on your business. We will endeavour to avoid disrupting it with our pest control Watford as much as we can. Once we have followed through on the plan of action, we don't just leave you without any support. We will carry out inspections in the weeks and months following removal to stop it happening again.
Pest Exterminators Herts provide:
Proofing your home against external pests (e.g. squirrels)
Removal of bee and wasp nests
Residential pest control
Extermination of insects through fumigation and/or gel application
Elimination of rodents (e.g. mice and rats) through treatments that avoid bad smells and help restrict the spread of disease
Bird deterrent and management programmes
Fox and other wildlife control
Inspections of property
Personalised consultancy
Heat Treatments
Businesses we can help:
Retail Outlets
Industrial Premises
Warehouses
Storage Facilities
Restaurants
Food Retail & Processing
Hotels
Bars & Clubs
Institutions
Hospitals & Medical Centres
Nursing Homes
Industrial Premises
Warehouses
Storage Facilities