Expert Local Pest Control Harpenden Services 
DBS history checks – available 24 hours – covering all of Harpenden
Pests do not have to be a fact of life! Just because your house is infested with ants, cockroaches, or rats doesn't mean it has to stay that way. With today's advanced pest control technologies the elimination of pests is quick and easy.
Pest Exterminators Herts employs a number of these technologies. From heat treatments to sophisticated chemical pesticides, we've got what it takes to end your pest problems. Our Harpenden pest control team is highly trained and has the experience to handle any problem. No matter how deep seated the issue is, or how many pests they are, we can get it licked. To learn why, take a look at the following.
Fast effective Harpenden pest control service
The problem with pests is that they keep unusual hours. Almost all pests are nocturnal. They come out after dark to feed, breed and explore your home. This means that tracking down their hiding places is sometimes extraordinarily difficult. In order to do this you'll need a trained eye. Not only that, getting rid of them is almost as difficult. It requires patience, experience and specialised equipment.
This is why it's best to leave your pest control problem to Pest Exterminators Herts. With our decades of experience, solving this issue is almost effortless. Simply pick up the phone and call us today!
How the pest control process works
As soon as you do this, a team of exterminators is dispatched to your door. They will come up with a comprehensive plan for your home. Once this is done we will talk your through this step by step plan. This way you'll have a full and detailed understanding of what it takes to remove the pests. There are no hidden surprises or unexpected events.
Drawing up a plan of action also helps us to work rapidly. In fact, most of the jobs we take on are done in less than a day. Yes, less than 24 hours after you make a call. Pest Exterminators Herts also guarantee this level of service no matter where you live in Harpenden. From the centre of town to the outer suburbs. And if you're a business owner with pest control issues then continue reading.
Commercial pest control in Harpenden you can trust 
We eliminate pests from all business related properties
Pests can cause serious issues for business owners. Many pests such as birds and rats can harass your customers. These pests also cause extensive property damage and this may cost hundreds of thousands of pounds to repair. More importantly, these pests also spread deadly diseases. Finally, they are capable of causing extensive damage to stock.
If you own a warehouse or run a restaurant in Harpenden then this is something which should be kept in mind. Pests also have a tendency to strike at the most inconvenient time. They can ruin important product launches, events and interfere with production.
The benefits of pest control contracts
This is why it's so important that all businesses take out a pest control contract. With a contract routine maintenance is constantly carried out. Our Harpenden based pest control technicians will visit your business and eliminate all pests. If we cannot do this then we will ensure their numbers are kept at a reasonable level.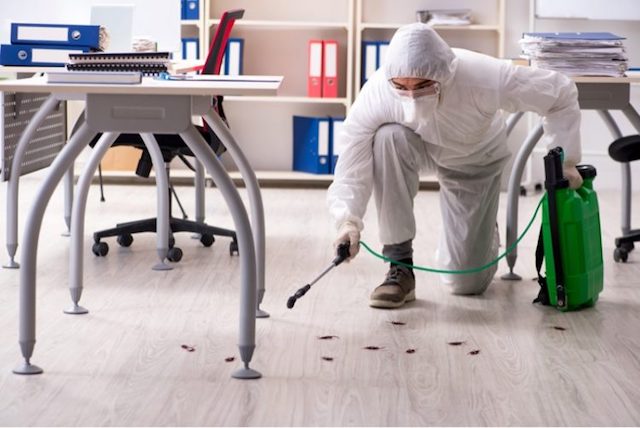 This frees you to focus on what is most important in your business. Instead of  worrying about rats or pigeons, you can get real work done. To learn more about our pest control contracts, and their benefits, contact us today.
Pest Exterminators Herts provide:
Proofing your home against external pests (e.g. squirrels)
Removal of bee and wasp nests
Residential pest control
Extermination of insects through fumigation and/or gel application
Elimination of rodents (e.g. mice and rats) through treatments that avoid bad smells and help restrict the spread of disease
Bird deterrent and management programmes
Fox and other wildlife control
Inspections of property
Personalised consultancy
Heat Treatments
Businesses we can help:
Retail Outlets
Industrial Premises
Warehouses
Storage Facilities
Restaurants
Food Retail & Processing
Hotels
Bars & Clubs
Institutions
Hospitals & Medical Centres
Nursing Homes
Industrial Premises
Warehouses
Storage Facilities