Expert Local Pest Control Borehamwood Services
DBS record checks – available 24/7 – servicing all of Borehamwood
Don't let pests get you down! We are the premier pest control company in Borehamwood. Our team of dedicated technicians is here to serve you. We specialise in destroying all types of insects. This includes ants, cockroaches and flies. Plus animal pests such as foxes and birds.
Let us restore your property to a pest free and hygienic state. There's no reason why you have to live with pests. They are easily removed, prevented or destroyed with the correct tools, techniques and knowledge. Pest Exterminators Herts possesses these tools and is awaiting your call. If you're ready to get started here's what you need to know.
Quickly destroy pests with expert Borehamwood pest control  
Pests are mostly active at night. So just because you don't see them, doesn't mean your home isn't infested. Once night has fallen, insects emerge and can crawl over every inch of your home and body. This includes your kitchen where they slither over plates, utensils and countertops.
The thought is stomach turning and it's why pests should be obliterated without delay. But that's not the only reason. You see, many pests spread serious diseases. If you find yourself falling ill for no reason, it could be related to the pests in your home.
Prevent problems with pest removal and deep cleaning
Our team has dealt with every type of pest imaginable. There is nothing we cannot handle. Even rare and exotic pests. And to make things easier for you, we operate a twenty four hour service. It doesn't matter how late at night it is, our Borehamwood pest technicians will depart for your home immediately.
We've also set a 24 hour benchmark for ourselves. This means all calls are handled in less than a day from when you first contact us. Just imagine! This time tomorrow your home could be free of all pests. At last you can relax again without worrying about creepy crawlies. All it takes is one phone call to Pest Exterminators Herts. And if you have a pest control issue in your business then why not give us a try!
Commercial pest services in Borehamwood that work
No more worry about pests in your warehouse, shop or restaurant
Pests are often a major headache for business owners. You're constantly on guard against rats, cockroaches, birds, or flies. These pests make life a living hell. They harass customers, eat stock, and damage your building. But this isn't something you have to put up with. Pest Exterminators Herts is available for even the worst pest control emergency.
And if you need on-going services, we're here to help. Our qualified Borehamwood pest control technicians will examine your property, come up with a custom plan, and implement routine maintenance. We'll discover the real reason why pests are attracted to your business. Usually it's something simple which you may have overlooked. And once this is done, eliminating pests is child's play.
Every second counts when it comes to pests
This might sound like an exaggeration, but pests can easily destroy your Borehamwood business. Don't wait another moment to implement a pest control programme. Failure to act can lead to dire consequences. What if one of your customers gets sick, or you're fined by the health inspector, or even shut down? These things happen every day to businesses in this county. Pests are far more dangerous than they appear to be. Contact us today and show them who's boss!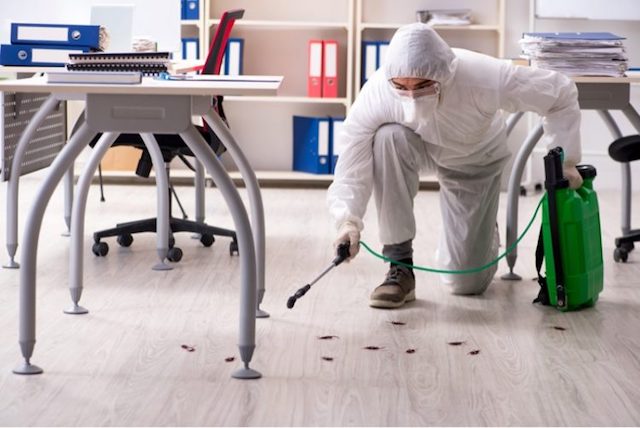 It's understandable if you're concerned about the impact our pest control methods will have on your business. We will endeavour to avoid disrupting it with our pest control Watford as much as we can. Once we have followed through on the plan of action, we don't just leave you without any support. We will carry out inspections in the weeks and months following removal to stop it happening again.
Pest Exterminators Herts provide:
Proofing your home against external pests (e.g. squirrels)
Removal of bee and wasp nests
Residential pest control
Extermination of insects through fumigation and/or gel application
Elimination of rodents (e.g. mice and rats) through treatments that avoid bad smells and help restrict the spread of disease
Bird deterrent and management programmes
Fox and other wildlife control
Inspections of property
Personalised consultancy
Heat Treatments
Businesses we can help:
Retail Outlets
Industrial Premises
Warehouses
Storage Facilities
Restaurants
Food Retail & Processing
Hotels
Bars & Clubs
Institutions
Hospitals & Medical Centres
Nursing Homes
Industrial Premises
Warehouses
Storage Facilities